2022 Shelfwide Cruise: July 25 - August 1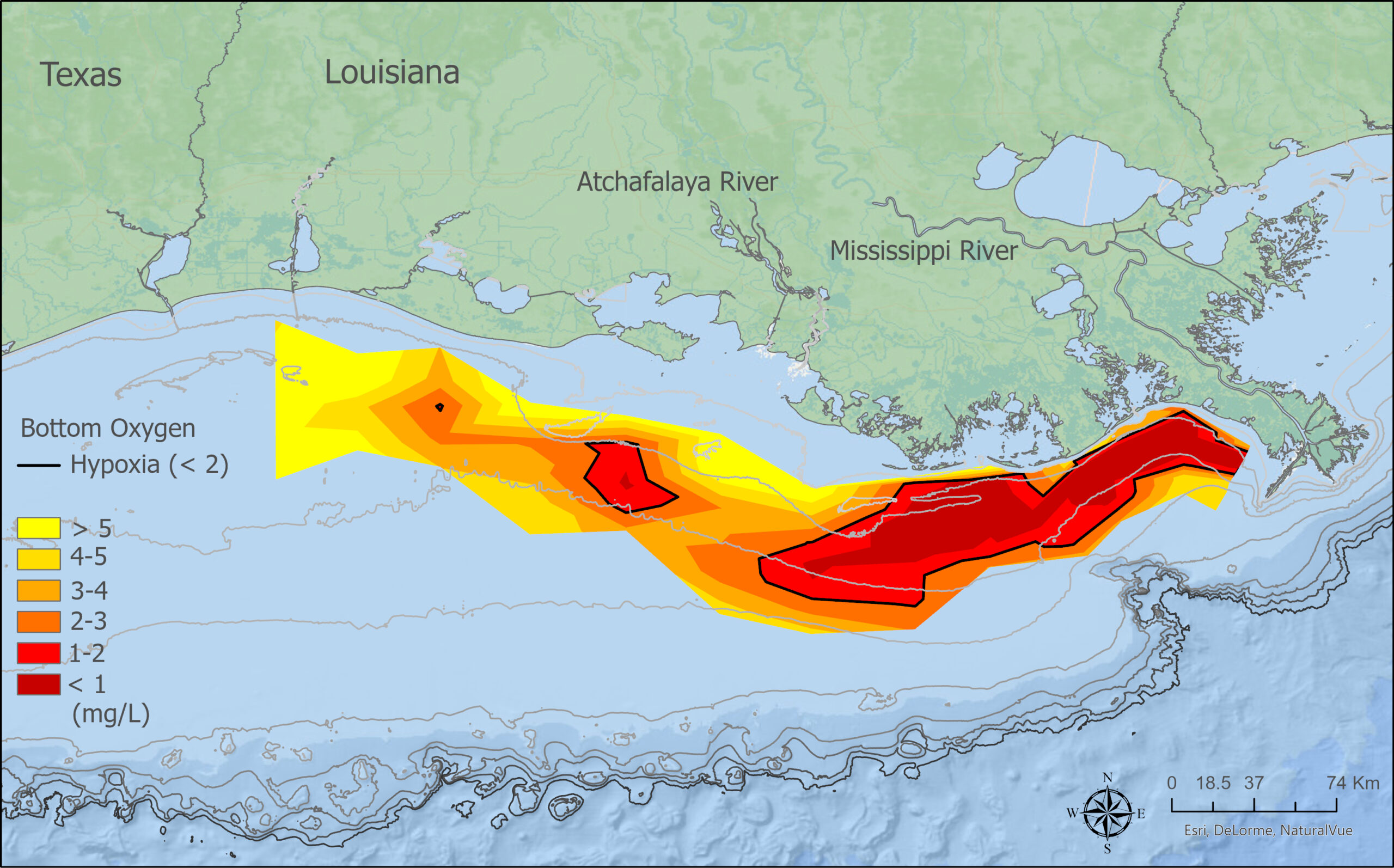 Dr. Nancy Rabalais checks the surface salinity with a refractometer before sampling water in the Mississippi River mouth. LSU students Abby Roche, Jill Tupitza, and Ben Farmer stand by for the go-ahead to collect their samples.
An oil platform serves as the backdrop for this photo opp of our student crew members on the "day shift". From left to right: Maya, "Young" Benjamin, Abby, and Jill.